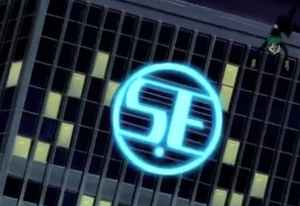 Tony Stark's company Stark Enterprise is given a brief cameo during the fight between Rogue and Magneto in On Angel's Wings while in New York City.
Tony Stark in a multimillionaire who in Marvel Comics' is also Iron Man.
Notes
In The Comics, the image inducer was created by Iron Man at Stark Enterprise and given to Nightcrawler. It looked like a cell phone instead of a watch.